"THE

FIRST STEPS IN LIFE ARE THE STEPS THAT MANY WILL NEVER TAKE…..THOSE STEPS SHOW US WHO WE REALLY ARE."
~ Graham Allen
I SIMPLY BELIEVE WHAT I BELIEVE, AND I SAY WHAT I SAY.
My life is not much different than many, I am sure. I certainly do not consider myself more talented or gifted than anyone else. I am just a product of a small, country town that no one has ever heard of, and will probably never visit. I simply believe what I believe, and I say what I say. And, to be sure, there are many things that I could say. I could say that I was dealt an unfair hand in my early years. I could say that my home life left a lot to be desired. I could say that my struggles in life mean that I have to say I can't. Instead, I will say that struggles in life are something that we all share in common. I will say that I believe people should embrace their own situations and use them as motivation, instead of a crutch. I will say… I can, and I will!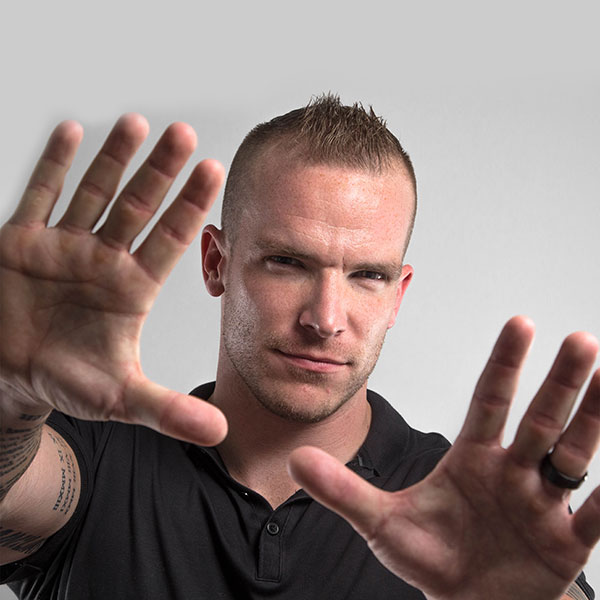 I believe that while there are many who are unhappy about their lives and their circumstances, most will never do anything to change them. They are often too concerned with simply taking that first step of faith. This mindset also plagued me for many years. I found myself asking, "How can I make a difference in this world and yet go against the grain?"
THE DAILY RANTS ARE THE PRODUCT OF 30 YEARS OF SIMPLY GROWING UP AND EXPERIENCING LIFE.
I am a Veteran, and I have been to war. However, while I am proud of my military service, I do not want that to define who I am. So, I like to believe that The Daily Rants Guy character is a product of all the many influences and experiences – both good and bad – that I have had in my life. The Rants started, very simply, because I had something I wanted to say. I never imagined what they would become. I have watched as what started as a way for me to "get things off my chest" has become a voice for so many. I don't claim to speak for everyone. However, there are people in situations who can't always say what they really want to say. So, if you think the way I think, and feel the way I feel, but need a means to communicate it, then this site is for you… and I am your guy. I take on that responsibility with great pride and a humbled heart.
TO THOSE WHO CAN'T… I'LL SAY IT FOR YOU!